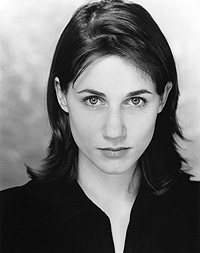 Welcome To Lucy Barker Dot Info
I'm an actress and singer working in London.
I completed a Post Graduate Diploma in Acting for Musical Theatre at the Central School of Speech and Drama. Since graduating, I have been in a few plays and films. You can see examples of my acting work on my showreel. There are clips from a low budget feature and a short film called EVOL – the latter has gone down well in festivals and competitions. To see it in full and for more info, go to www.chrisvincze.info/evol.
I am a big fan of commercials – I love being in them, watching them and shouting at them on the telly. Some of mine are on the showreel too (feel free to throw stuff).
I have been singing in church choirs since I was 5 (nope, not very rock and roll) and enjoy the fact that I now do this professionally as a classical soloist. I am available for weddings, funerals and general bolstering of soprano sections. I regularly sing with the Medici Choir and recent solo performances for them include Mozart's C Minor Mass, Handel's Messiah and Vivaldi Gloria.
I'll have voice clips and a vocal cv on the site soon…
I have a BA in German from University College, London. I enjoyed the course but, unfortunately, knowledge of Middle High German Love Poetry isn't usually needed for most of the auditions that I go to… Fortunately I fall back on skills from my later training and my childhood obsession with Maria von Trapp and Luke Skywalker, with their matching pudding bowl haircuts.